Transferring IRA Wealth:Top 5 Mistakes to Avoid
Date:
Tuesday, October 27, 2015
Location:
University Club of Santa Barbara
Speaker:
Christine Roberts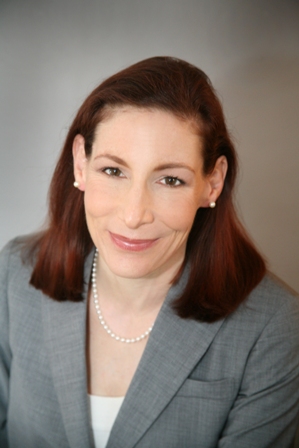 Please join us as Christine will discuss the fundamentals of IRA's as wealth transfer vehicles, the top 5 most common mistakes she sees in this area-and how to avoid them, and IRA and retirement plan creditor protection.
Christine P Roberts is a partner with Mullen and Henzell, L.L.P.
Christine practices exclusively in the field of employment benefits law (ERISA). ERISA is a complex and ever-changing body of law, and the cost of non-compliance is high. For close to twenty years, Christine has helped employers and benefit brokers steer a clear path to ERISA compliance, de-mystifying the jargon, and providing practical advice to clients in language they can understand and act on with assurance.

Christine works with clients to prevent and repair problems in all types of benefit plans, including through use of IRS and Department of Labor voluntary compliance programs. She also has significant experience handling the ERISA aspects of business sale/merger transactions, and in crafting executive nonqualified deferred compensation agreements and plans for both for-profit and tax-exempt employers.

A significant focus of Christine's practice is serving as outside ERISA counsel to health and welfare benefit brokers, Professional Employer Organizations and third party administrators, who turn to her for help in making sense of, and implementing, the Patient Protection and Affordable Care Act (i.e., health care reform). Christine's services in this area are tailored to each client's needs but can include in-house staff training, educational webinars and seminars presented to end-user clients, and written updates and FAQs on key health reform issues. She also assists these clients by fielding and resolving day-to-day queries about health plan coverage duties, COBRA coverage, Section 125 "cafeteria"/flex plans, and HIPAA/HITECH data security issues.
Education
Wellesley College, B.A., Summa Cum Laude, Phi Beta Kappa, 1985
University of California at Los Angeles, J.D., 1988
Memberships
State Bar of California
Santa Barbara County Bar Association
Community Involvement
Christine has been active in a number of nonprofit groups in the community including Habitat for Humanity of Southern Santa Barbara County, and Friends of Los Banos del Mar between 2003 and 2006. Currently, she has served as a member of the Library Board for the City of Santa Barbara since 2009.

Christine currently publishes a blog about benefits matters at: www.eforerisa.com
Related Document(s):