An Open Conversation about Useful Practice Skills for EP Professionals
Date:
Tuesday, November 27, 2018
Location:
SB University Club
Speaker:
Paul A. Graziano, Esq.
Paul will lead a discussion of lessons learned from 37 years of Trust & Estates Practice, including the importance of communications, flexibility, and teamwork in Estate Planning. Come prepared to participate. Please submit questions and related topics of interest for group discussion to Jackie Quinn at admin@santabarbaraepc.org by Nov 13th.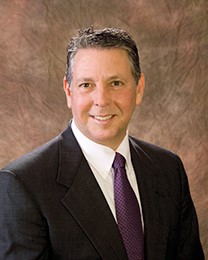 Mr. Graziano is a managing partner of Allen & Kimbell, LLP. Mr. Graziano maintains dual Certified Specializations of the California State Bar Board of Legal Specialization in: (i) Estate Planning, Probate and Trust Law; and (ii) Taxation Law. Mr. Graziano is an AV-Rated attorney, and is nationally and regionally acknowledged for his expertise in estate planning and administration, probate and trust law, and tax law.
Mr. Graziano is a member of the Tax, Estate Planning, Trust and Probate Sections of the State Bar of California and has served on the Estate and Gift Tax Committee of the State Bar Taxation Section. Mr. Graziano is a member of the Santa Barbara Estate Planning Council and has served as its President. He is a member and former director of the Santa Barbara County Bar Association, and also a former Chair of its Estate Planning and Probate Section.
Mr. Graziano lectures regularly for the California Continuing Education of the Bar (CEB) and frequently speaks to professional societies and organizations on topics relating to tax planning, estate planning, and estate and trust administration, and has given interviews in his areas of expertise on radio and television. He also has contributed to the preparation of several CEB practice books. Mr. Graziano has also served as an expert witness in the Superior Court relating to trust and estate matters.
In addition to his professional practice, Mr. Graziano is actively involved with local charitable organizations, including active current and past service on boards of directors and planned giving committees.