THE FORGOTTEN GENERATION: Perspectives on Estate and Charitable Planning for Generation X
Date:
Tuesday, February 27, 2018
Location:
SB University Club
Speaker:
Grace Russak, CTFA, TEP and Vicki Shelton, Ph.D
THE FORGOTTEN GENERATION: Perspectives on Estate and Charitable Planning for Generation X
Presented by Vicki Shelton, Ph.D, and Grace Russak, CTFA, TEP
Each generation has distinctive observable characteristics around charitable giving habits and attitudes, driven by varying motivations and giving preferences. Understanding the patterns of each generation's behaviors help professional advisors create tailored communications to effectively engage with each generation. As Baby Boomers become the elderly, the next generation of donors and heirs is coming into power, ready to receive over $40 trillion of assets. While much has been written and many studies completed on millennials, less common are Generation X studies and statistics. In this presentation, Grace Russak and Vicki Shelton will share giving patterns of Generation X, implications for their estate planning requirements, their legacy goals and engagement preferences.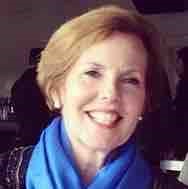 Grace Russak, CTFA, TEP
Senior Director, BNY Mellon Wealth Management
Grace Russak is a Senior Director, working with high net worth individuals and families, private foundations and not-for-profit organizations. She specializes in addressing clients' trusts and estates, strategic philanthropy and planned giving needs and questions. She works closely with her clients' advisors and brings BNY Mellon's global resources and local team members to provide comprehensive solutions for her clients.

Prior to joining BNY Mellon, Grace spent many years as a senior executive at a private trust company, providing trust, family office and philanthropic services to multiple generations of high net worth families and foundations. She also has extensive experience in the international art auction industry, where she started her career.

Grace received an A.B. in History from Smith College and an M.B.A in Strategy from the Peter F. Drucker School of Business at the Claremont Graduate University. She is a graduate of the Cannon Trust School, holds the CTFA designation, is a member of STEP (Society of Trusts and Estates Practitioners) and holds the TEP designation. She is very active in the LA community and is involved with numerous Estate Planning Councils and Charitable Giving Councils. Grace was raised abroad and is fluent in both Spanish and French. She and her husband Ken live in Pasadena, where they raised their three daughters.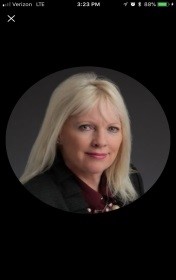 Vicki Shelton, Ph.D
Senior Wealth Director, BNY Mellon Wealth Management
Vicki Shelton is a Senior Director of Sales with BNY Mellon's Wealth Management in Seattle, Washington. In working with financially successful individuals and families, their family offices, and endowments and foundations, she applies a holistic approach to understanding the many facets of their wealth, providing solutions that match their lifelong goals and objectives.

Ms. Shelton joined the firm in 2005 and has over twenty years of financial service experience. She works extensively with other professional advisors of her clients' teams, including family business consultants, coaches, attorneys, CPAs, and insurance specialists.

Vicki received her BA and Master's degrees from Eastern Washington University. She did post graduate studies in Vienna, Austria, and Calgary, Alberta at the University of Alberta. She completed her doctoral degree in leadership with an emphasis in finance from Gonzaga University.
Please RSVP through the link on the bottom of the page by 5:00 p.m. Wednesday February 21, 2018 if you can attend the meeting and dinner, meeting only, or are unable to attend.
Related Document(s):