Market View for 2018
Date:
Tuesday, January 23, 2018
Location:
SB University Club
Speaker:
DeAnne Steele, MBA, CFA, CAIA
Market Overview for 2018
With a synchronized global recovery and muted inflation, investors have become more comfortable with the Goldilocks view of above-average growth with below-average inflation. Investors should be prepared for more volatility in 2018, as the central bank liquidity spigot reverses course after years of Quantitative Easing (QE). In our view, the lack of volatility in 2017, coupled with robust global economic data, helped shift investor sentiment from skepticism a year ago to optimism today. We believe sentiment could move to euphoria in 2018 and push markets higher, but euphoria typically marks the peak.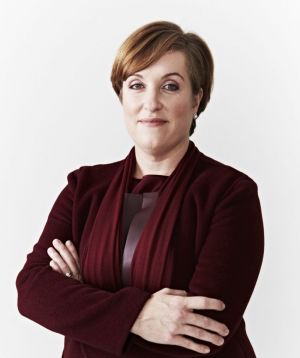 DeAnne Steele is managing director and investment executive at U. S. Trust, Bank of America Private Wealth Management. In this role, she is responsible for leading a team of investment and wealth strategy professionals for the West and Central South divisions in their delivery and execution of investment capabilities and solutions within U.S. Trust wealth management services and across Bank of America. She is a member of the Fiduciary Investment Committee and the U.S. Trust Investment Strategy Forum. DeAnne is a contributor to the investment thought leadership publications and drives the top of the house investment thinking for U.S. Trust.
Prior to joining U.S. Trust, DeAnne co-managed a mutual fund and appeared on Bloomberg and Reuters Television, in addition to serving in various trust and investment positions in New York and the western United States. She has written, co-authored and contributed to articles for various publications.
DeAnne earned her Masters Degree in Business Administration from UCLA Anderson School and her Bachelor of Arts in English and Political Science from UCLA. She holds the Chartered Financial Analyst® (CFA®) and Chartered Alternative Investment Analyst (CAIA®) designations. She is a member of the CFA® Institute and CFA® Society of Los Angeles. DeAnne has been a speaker at various economic and market insights events and is a major supporter of Women in Wealth and Next Generation topics.