Donating Complex Assets to Charity: Case Studies and Best Practices
Date:
Tuesday, March 24, 2015
Location:
University Club of Santa Barbara
Speaker:
Ryan Boland, Fidelity Charitable, Complex Assets Group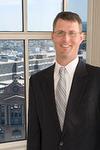 Donating Complex Assets to Charity: Case Studies and Best Practices
Ryan A. Boland
Ryan Boland is VP of the Complex Asset Group for Fidelity CharitableSM, an independent public charity with a donor-advised fund program.
Mr. Boland is responsible for reviewing complex asset contributions for acceptance by Fidelity CharitableSM, developing detailed policies and procedures for complex asset donations; and providing training and education about the Complex Asset Group's unique service offering. He brings deep knowledge and technical expertise to donors who wish to contribute sophisticated assets, such as privately held C-corp or S-corp shares, to charity. Mr. Boland works directly with donors, their advisors, and corporate and business lawyers to facilitate charitable transfers of these assets to achieve the most favorable tax treatment with the greatest charitable impact.
Prior to joining Fidelity Charitable, Mr. Boland was a partner at the law firm of Taylor, Ganson & Perrin, LLP in Boston. His practice focused on estate and trust planning, estate administration and real estate. Mr. Boland also taught Wills, Estates & Trusts as an adjunct lecturer at New England Law Boston (formerly known as the New England School of Law). Earlier in his career, he served as an appellate court attorney for the New York Supreme Court, Appellate Division, Third Judicial Department.
Mr. Boland received his bachelor of science degree in business administration from Providence College and his juris doctorate, cum laude, from the New England School of Law. He is admitted to practice law in the Commonwealth of Massachusetts and the State of New York.
Related Document(s):