Santa Barbara Village
Date:
Tuesday, October 28, 2014
Location:
University Club of Santa Barbara
Speaker:
Naomi Kovacs, Executive Director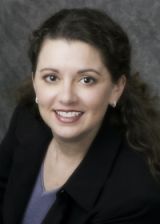 4:30 pm Social Gathering
5:00 pm Program (Note: Program will begin promptly)
6:00 pm Dinner
Speakers Bio:
Naomi Kovacs is the Executive Director of Santa Barbara Village, a program that enables local older adults to continue living successfully in their own homes as they age. Previously she served for nine years as Executive Director of the Citizens Planning Association of Santa Barbara County.
Naomi is a graduate of UCSB with BAs in Psychology and French, and holds a Masters degree in Public Administration from USC where she was a Toyota Motor Sales USA Fellow.
A former Peace Corps volunteer, she has a long history of community service including projects with the City of Los Angeles, the City of Santa Barbara, the County of Santa Barbara, and various local nonprofit organizations and advisory groups. She has served as a guest lecturer at UCSB and USC, and has been a featured speaker at various conferences.